How to Prepare Your Empty Tank for Recycling or Disposal
Our Medium and Jumbo Helium Tanks are made of steel and are non-refillable, but may be recycled* or disposed of in trash receptacles when empty. See below for instructions: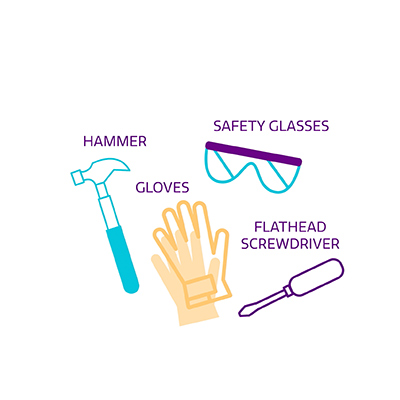 Gather your supplies. Wear protective gloves and goggles.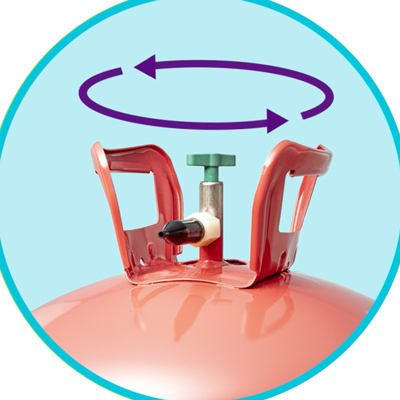 Fully open green valve by turning counterclockwise.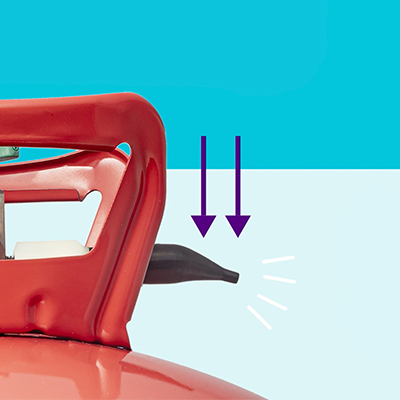 Push down on nozzle until tank is empty (hissing sound will stop).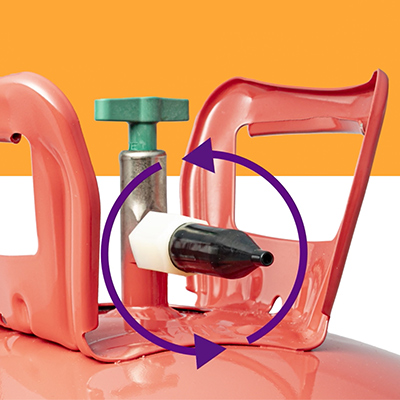 Unscrew white valve nut.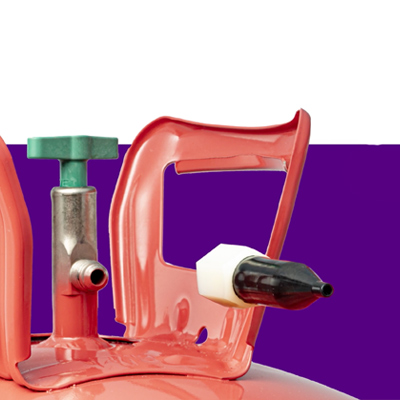 Remove nozzle and discard.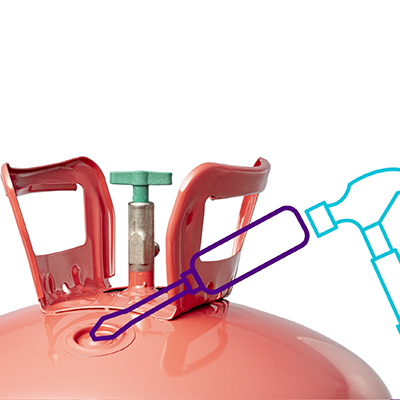 Use hammer and flat head screwdriver to lift, peel back and discard the small disk.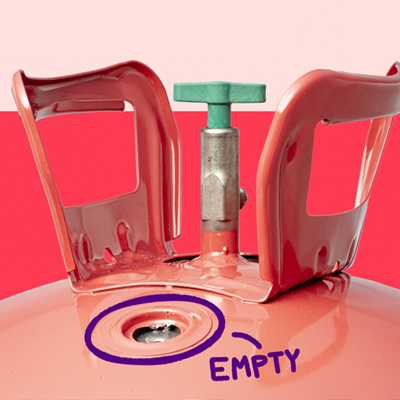 Circle the open hole and write "empty" on the tank.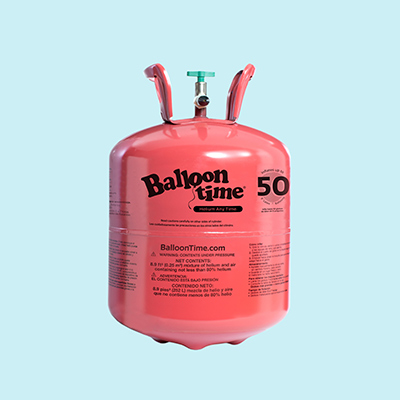 Recycle or dispose. Check locally for options.
*To see if recycling options are available in your area, check our CylinderSafe™ database below or contact your local waste authority directly.
Storing Medium and Jumbo Tanks For Later Use
Our Medium and Jumbo helium tanks can be safely stored for convenient use on demand! Simply close the green valve tightly before storing between uses to prevent helium from leaking. For best results, we recommend using your helium within one year from initial use.
Get Disposal Instructions Specific to Your Area
Not sure how to properly dispose of your empty tank? Procedures for disposing of these empty tanks vary by location. Select your state and county for contact information for your local solid waste authority.
Perfect for any
occasion!
Ready in a snap!
No assembly required.
Take and inflate:
At home or on the go!