About Balloon Time
We believe that the greatest gift is simply the celebration itself. That's why we make sure you can enjoy it by keeping preparation simple. Our convenient, portable helium tanks make it easy to fill balloons whenever and wherever you need them. So, there's no more last-minute scrambles to the store, and no missing out on the moments that matter most. Because with Balloon Time, celebration time can be any time.
Manufactured by Worthington Industries, our portable helium balloon kits were the first product of its type, and is currently the best-selling portable helium tanks worldwide.
We proudly manufacture and distribute high-quality cylinders from our facilities in the United States and Europe. Every Balloon Time tank must meet stringent industry standards so you'll have a safe, positive experience every time.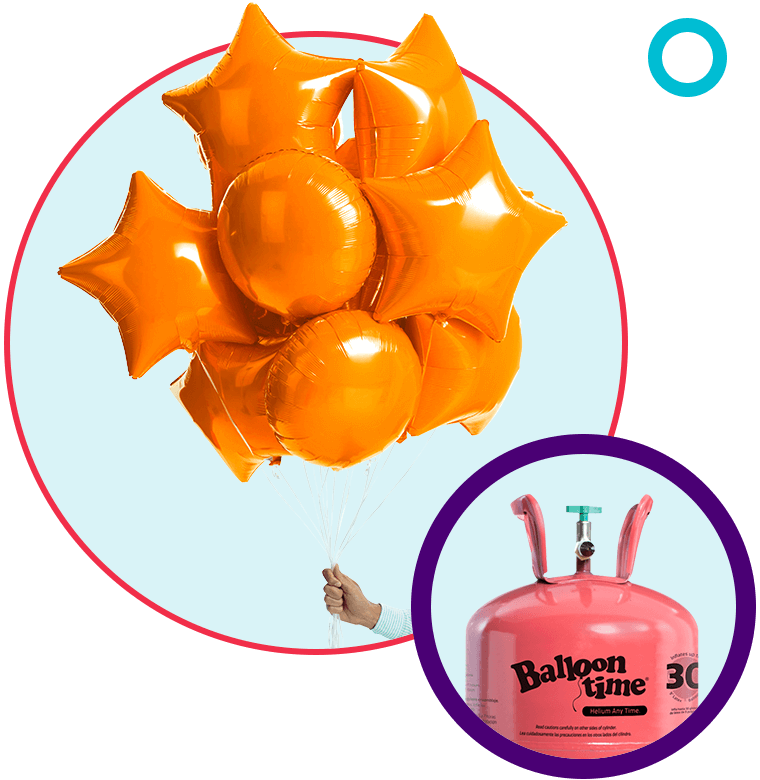 we're always up for celebrating.
About Worthington Industries
Worthington Industries, Inc.  (NYSE: WOR) is a leading industrial manufacturing company delivering innovative solutions to customers that span many industries including transportation, construction, industrial, agriculture, retail and energy. Worthington in North America's premier value-added steel processor and producer of laser welded products; and a leading global supplier of pressure cylinders and accessories for applications such as fuel storage, water systems, outdoor living, tools and celebrations.
Visit the Worthington Industries website for a complete listing of products and offerings as well as career opportunities.
Perfect for any
occasion!
Ready in a snap!
No assembly required.
Take and inflate:
At home or on the go!